What Equipment Do Professionals Use For Asphalt Paving?
Asphalt is a composite material used to build roadways, parking lots, and pavements. Asphalt pavement is exceptionally long-lasting, cost-effective, and cheap. It provides superior skid resistance and improved visual contrast between road markings while preventing snow accumulation on your roads. Asphalt is also a very environmentally friendly substance; it is reusable and recyclable up to 100 percent of the time.
GTAcrete provides high-quality asphalt repair services to customers in the GTA and surrounding Ontario markets. We endeavor to provide our clients with high-quality products, practical craftsmanship, and hassle-free services. We also offer commercial paving and industrial paving.
Use Of Different Machines
The following is a list of the equipment used to put down asphalt pavements:
Reclaiming
A reclaimer, also known as a stabilizer, is a vehicle with multiple rotor blades capable of cutting and pulverizing old pavement. It can also use to stabilize weak soil by incorporating lime, fly ash, or cement into the subbase.
Machines For Milling
The top layer of the old pavement shaves away to create a comparatively flat surface for paving. Milling produces a rough, grooved surface that helps improve the surface area of the existing pavement. Can use automatic grade control on milling machines to restore longitudinal and transverse grades. They are capable of removing the majority of the existing pavement deformities. Milling creates a highly skid-resistant surface that is ideal for temporary traffic use. It also provides for preserving curbs and gutter lines before applying asphalt mixture overlays.
Graders
If the base course builds dirt or gravel, these can be utilized instead of milling equipment. Graders use giant blades to produce a wide, flat surface for asphalt.
Vacuum Cleaner
It is critical to clean the road after milling since small rocks and stones can fly up and strike approaching vehicles' windshields. Too much dust and dirt can hinder the asphalt and base course from properly bonding and cause non-uniform asphalt compaction. After the road surface is milled, a sweeper is used to clean it.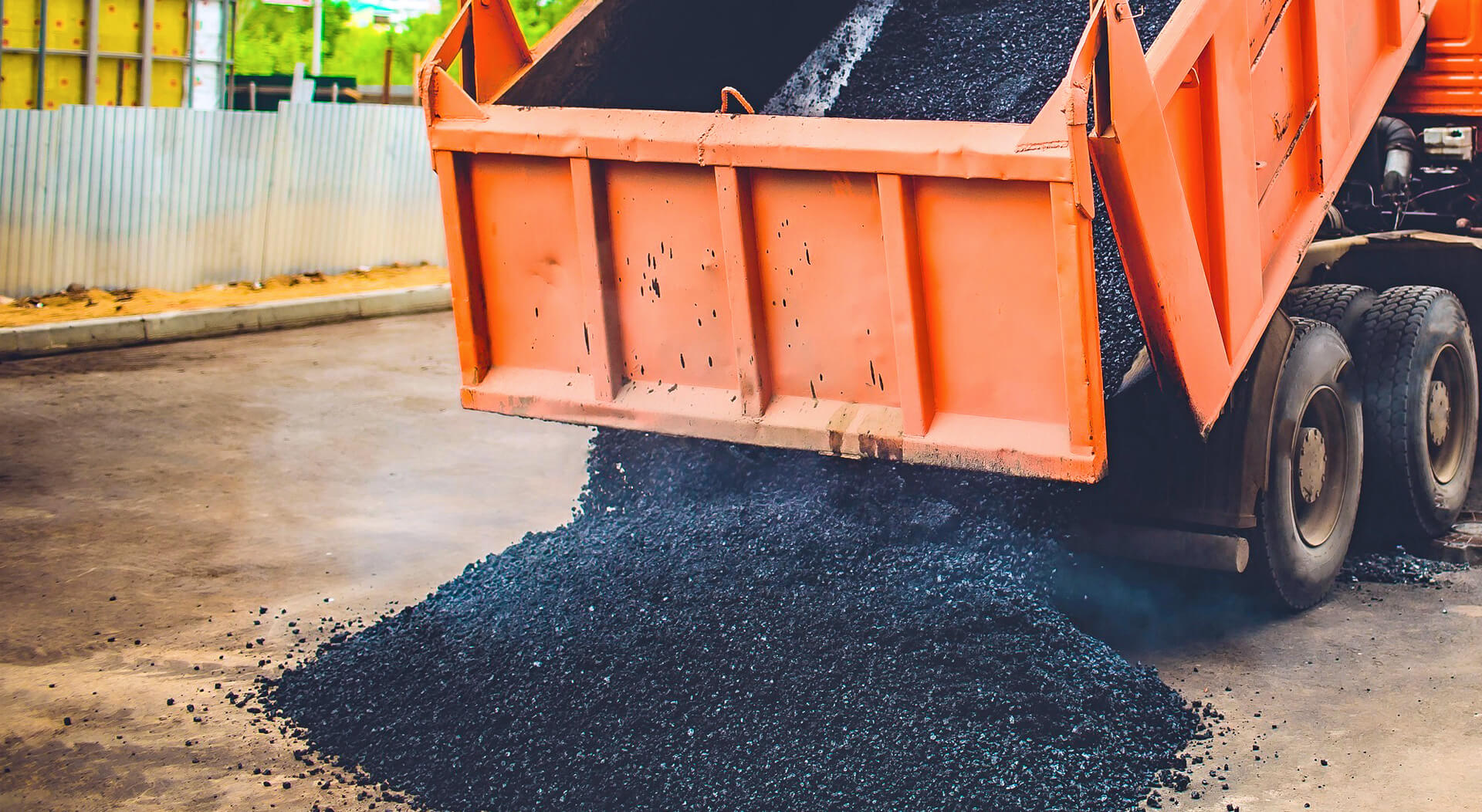 Dump Trucks
These trucks transport hot asphalt from the facility to the job site. Dump trucks classify into three types:
· Bottom dump trucks (which unload their payload by opening gates at the bottom of the side.
· End dump trucks (which release their freight by elevating the front end).
· Live bottom trucks (which have a conveyor system at the bottom of their bed to unload their payload).
Asphalt Pavers
These are self-propelled formless laydown machines with a floating screed. A set of flight feeders transports the asphalt mixture from the front to the rear, and it's stretched out with augers and leveled with a screed.
Compactors
Asphalt is compacted using a paver screed, steel-wheeled roller, and pneumatic tire roller. Compressing the material beneath the ground applies weight to the asphalt surface. Lower equipment speeds induce compression by extending contact durations, and condensation can also increase using heavier equipment.
Vehicles For Material Transfer
MTV is used to help the paver accept the asphalt mix. Most pavers prepare to take asphalt mixture straight from end dump or live bottom trucks; however, the MTV is preferable in other cases. MTV has various benefits, including increased surge volume, reduced truck waiting time, less aggregate segregation, and smaller temperature differentials.
GTAcrete is the place to go if you need asphalt paving contractors in Toronto. With over ten years of industry experience, we use cutting-edge tools and procedures to accomplish your pavement project